Hirschfeld offers turnkey site deployment services to carriers co-locating on Hirschfeld's towers. Once a carrier is approved for co-location, Hirschfeld will proceed to install the carrier's lines and antenna(s) according to the carrier's specifications. Hirschfeld will also assist carriers in managing and executing the installation of lines and antenna(s).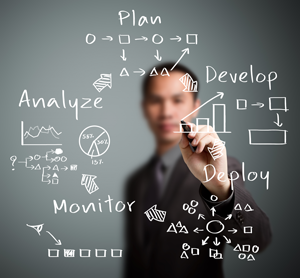 Specific service elements include:
Program management
Project management
Preparation of as-built drawings, site photos and close-out documentation
Equipment shelter installation
Installation of antennae, cabling and mounts
Materials management
Electrical and telco installation
Equipment grounding
Foundation(s) and setting
Ice bridge(s) installation
Hirschfeld's site deployment services enable carriers to minimize coordination and delay between co-location approval and installation management, thus expediting the entire co-location process.
For Deployment information, please click here.